Although our main objective is to provide Hijama / Cupping services, we have added an extra element that will help speed up or address some of the issues you may have. Our popular Cupping and Mixed Massage service is a 60 minute session. This usually will cover one area of pain and if time permits we can attempt to work on another area.
We aim to resolve all your needs within one session, but sometimes you may require a few more, depending on your issue and how long it has been present.
Hijama Cupping and Mix IASTM & Percussive Massage service – £70* (60-75 mins)
Please note this service is only available for males at present
Secure your appointment today with our online bookings system, or call us for more details.
*Travel surcharge will apply for mobile service
what does it involve?
Full consultation to understand your needs and requirements.
Relaxing percussion gun massage with the Theragun Pro to get you started (Some traditional manual hand massage too for certain areas)
Gliding cupping massage technique applied if required (Can get to deep tissue if required)
IASTM – Graston Therapy (similar to Gua Sha) soft tissue mobilisation (very effective!)
Hijama / Cupping – Can be a mixture of wet and dry cupping if required.
Full aftercare will be provided, with a list of action items and precautions to take. We are always available for any questions after the sessions.

Please note that in a single 60-minute session, we can only address one issue area, as the time needed may vary based on severity. If additional sessions are required, we will discuss them during the initial consultation.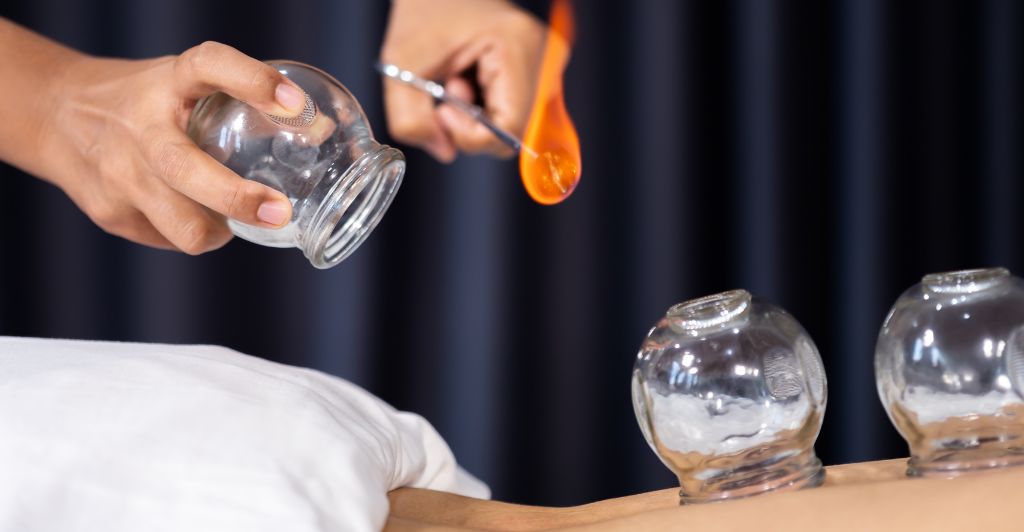 What Conditions can this help with?
Muscle tension / injuries
Reduced joint movement
Back problems
Headaches/Migraines
Stress and anxiety
We have cases where Hijama has helped with other issues such as arthritis, high blood pressure, asthma & digestive system issue. It may also help with other issues but we are unable to offer any guarantees.
Hijama / CuppinG
Hijama Cupping works by creating a negative pressure in the applied area, thus relieving pain and pressure.
Cupping Therapy rids the body of harmful pathogens by drawing out the excess blood lying dormant underneath the skin. Research has shown considerable pathological differences in the healthy blood in the veins and the stagnant blood underneath the skin.
GRASTON THERAPY
The Graston Technique is a type of manual therapy which is a for of soft-tissue instrument-assisted mobilisation (aka IASTM). This approach is to massage/scrape the skin gently using a special instrument.
Please see this article about the benefits of this type of therapy and the evidences to back it.
Percussive THERAPY
Let your sore and painful spots feel the pressure that slowly turns into pleasure after our therapeutic percussive gun massage. It's perfect to relax your muscles and get rid of pain effectively.
Note:
If you are unsure if some of these services are suitable for you, we always recommend to consult you GP beforehand.